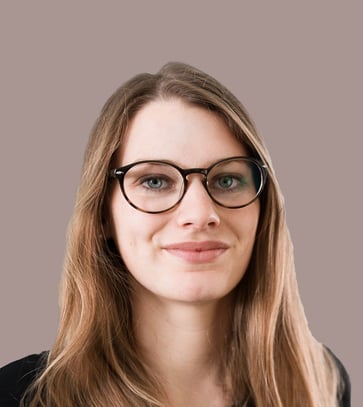 To Ann-Kathrin Holder, it's important to work with design products that are necessary for daily routines and help save the planet.
Ann-Kathrin Holder has always been interested in architecture and buildings. In her line of work, the most mundane things are actually the most interesting ones – because they can make the biggest difference.
That's why she applied for a job at Oras Group in Stuttgart, Germany.
"What motivates me is to work for a company that makes products that everyone really needs every day," she explains, "and you don't ever really have a day without using a faucet."
This, in Ann-Kathrin's words, gives her work a sense of purpose. She is a part of creating something that is actually necessary, making them in a beautiful design, and at the same time, bringing in technical solutions that make the products more functional and sustainable.
A future leader in the making
In 2016, Ann-Kathrin sent an open application to Oras Group without even knowing if the company was looking for someone like her. She was in luck: with a master's degree in business administration and international management and some work experience up her sleeve, she started an 18-month traineeship.
During that one and a half years, she was able to try different roles and departments as well as locations. She spent some months working in marketing in Rauma, Finland, where the company's headquarters is located; and during her time in Stuttgart, she traveled all over Germany, getting to know customers and learning about sales.
What she liked most was product management; and as her trainee period ended, she chose it as her path forward. Currently, she's in charge of showers – and simultaneously she was chosen to take part in a leadership program.
Through the program, Ann-Kathrin has an external coach, with whom she can discuss tackling different kinds of challenges, find ways to improve her skills, and get some feedback for her personal development. This, Ann-Kathrin thinks, is one way in which her employer is signaling trust.
"When you're openly addressed as a talent and the company gives you tools to get better and grow in your position, it's definitely an investment from their side."
Shared values, shared goals
To Ann-Kathrin, Oras Group's products are more than just products. That's why the holistic cradle-to-grave approach of product management fascinates her.
"In product management, you're almost like the engine of the company," she notes. "You can really shape the direction and the future of the company."
And the future is green. To Ann-Kathrin it's really important that Oras Group has a strong focus on sustainability. As a 32-year-old, she believes that many people of her age are keen to know the values of the company they work for – and they look for something deeper than just making a profit.
"In my daily work, sustainability means learning new things and technologies all the time and find ways to implement these in our products. This is a challenge to the company, but also to me personally."
As a value-driven person, Ann-Kathrin deems Oras Group a great place to work. If you share the company's values, you're surrounded by people who stand behind the same principles and are putting in their best effort to gain results.