Welcome to join Oras Group's sustainability journey!
Promoting our mission, "The Smartest Water Experiences for Everyone" requires a lot, not only from our products but also from ourselves. It means active everyday choices, actions and accomplishments. How do we ensure that our operations take recycling and energy savings as well as environmentally friendly decisions into account? How to support diversity and different views in our personnel, and guarantee fair treatment? And how do we manage to reach the end users' needs regarding sustainability when we innovate something totally new or develop existing products? These are questions we have concentrated especially intensely during the past couple of years and continue to do so in the near future.
We have already calculated our CO2 emissions and made decisions about scopes 1 and 2. We have defined what sustainability means for us, and under what themes we plan to develop. We have had our actions assessed by EcoVadis. We are also deepening our knowledge about the lifecycles of our products and the impact they have on environment. But above all, we are committed to improve along the way. Let's enjoy the ride together!
Net Sales
243.9
€ million
Waste recycled
458,71
(tn)
Carbon footprint
58000
t CO2e
Sustainability as part of Oras Group strategy
The duties and responsibilities of Oras Group's various governing bodies are determined by Finnish law and the Company's corporate governance principles. We are planning to join UN Global Compact initiative in 2022 to further strengthen and validate our work on Sustainability.
To get a better understanding of the quality of our sustainability activities, we took part in the Eco Vadis evaluation in 2021. As a result, we were awarded a bronze medal and received suggestions for further improvements. This work continues in 2022.
As part of our business strategy, we have identified the following focus areas to further support our sustainability commitments.
Customer Centric Commercial Excellence
Inspiring our customers to live even more responsible everyday lie with out Perfect Flow products.
By continously developing leadership and culture, we aim to create a platfrom of learning and growth for all employees.
User Experience Driven Innovation
Boosting new innovations via our sustainability ecosystem and enabling sustainable profit and growth
Efficient and Responsible Operations
Aiming for socially and environmentally responsible production from mines to factories and end users of the products – For the benefit of the environment and people, globally.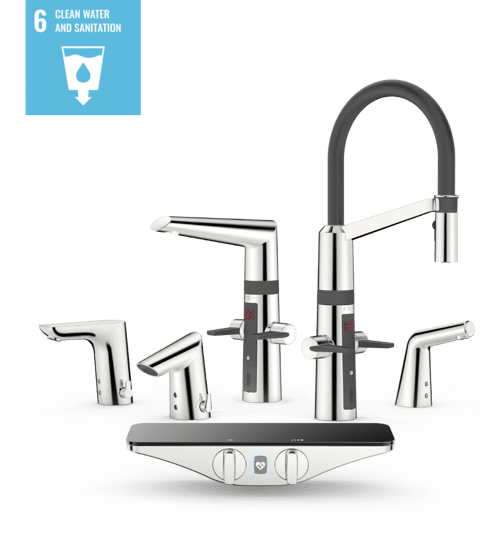 Customer Centric Commercial Excellence
Water is one of the most essential resources that we have and something that we must protect. To reduce negative impact on the environment, we provide our customers with detailed instructions on the efficient use of our products that will save energy and water.
We make sure that our products comply with all legal requirements and standards and that they are aligned with our sustainability targets. All information provided to our customers and other stakeholders are fact-based.

Main goals
Environmental Product Declaration (EPD) available for customers
Digital service development
Supporting customers via communications
We aim to build high performing teams by continuously developing organizational capability, culture and leadership that enables performance, learning and safety & well-being for all employees. We are a responsible employer and committed to creating a diverse workplace where people are treated fairly.

Main goals
Safe and healthy workplace
Leadership and learning culture development
Fair and equal workplace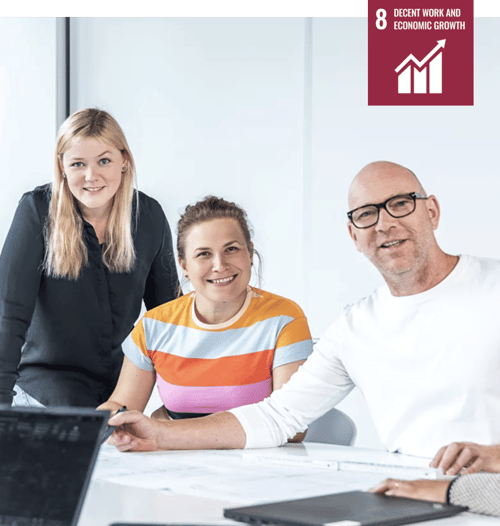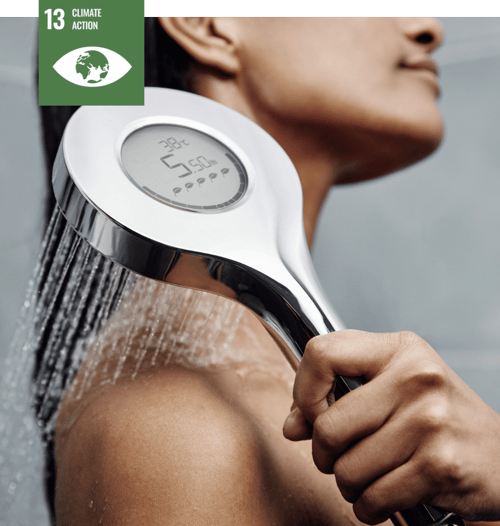 User Experience Driven Innovation
Our strategic objective is to create an excellent customer experience by understanding the most relevant customer needs and address them in a convenient, safe, measurable, and sustainable way.
To recognize the customer needs we are conducting a bi-annual Customer Experience (CX) study in our main markets: Finland, Sweden, Norway, Denmark, Germany, Austria, and Belgium. The respondents consist of installers, wholesalers, and specifiers.

Main goals
Co-innovation with stakeholders
Sustainable product development
Increase the share of Eco-products
Efficient and Responsible Operations
The essence of our sustainability thinking is in our products and their design. They are durable, safe and enable our customers to save water and energy. We also strive to become the most attractive and trusted sustainability partner for our customers. We expect sustainability commitments from all operators in our supply chain.
We are committed to switching to certified green electricity in our production to reduce our Scope 2 emissions. We target to reduce our energy consumption by 1% annually. Remaining scope 1 & 2 emissions will be compensated to achieve carbon neutrality of our own operations by the end of 2023.
Later we will investigate scope 3 to further define actions. Our largest environmental impact stems from our Scope 3 indirect emissions that cover 78% of our carbon footprint.

Main goals
Switching to certified green electricity
Ensuring sustainability in our supply chain
Optimizing production processes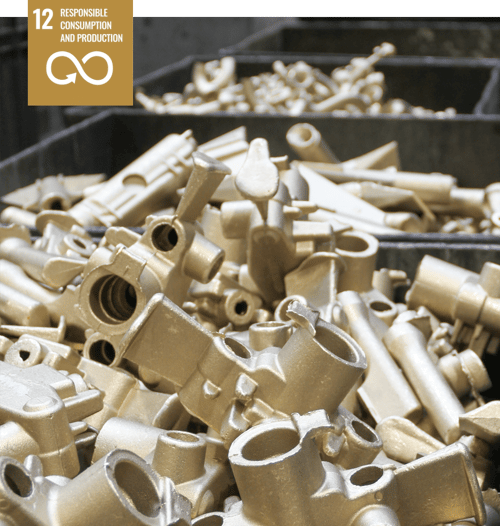 Sustainability Declarations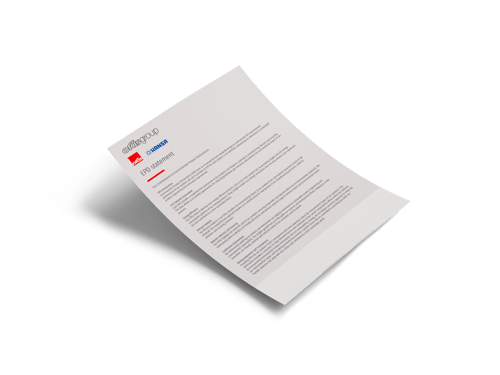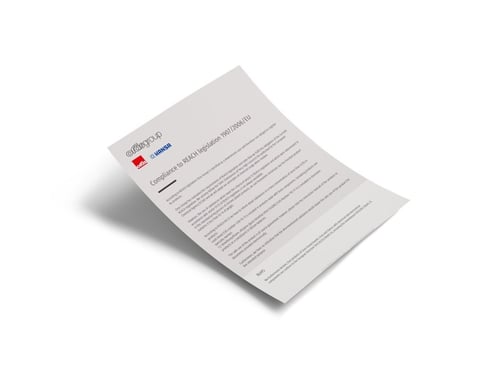 Compliance to REACH legislation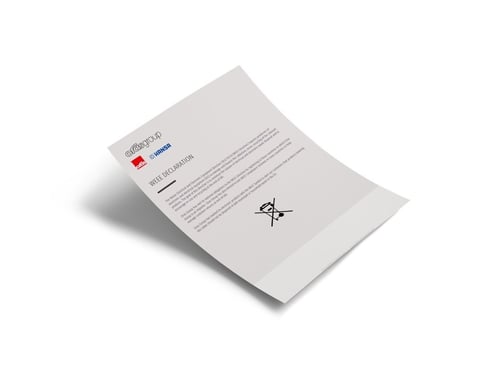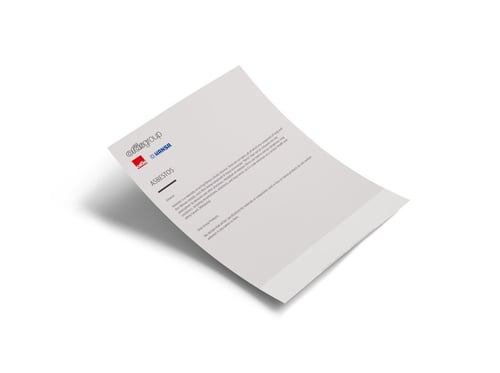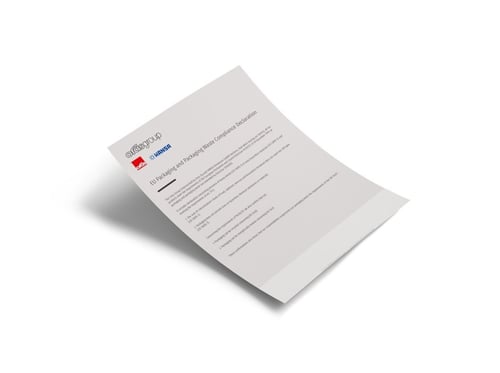 EU Packaging and Packaging Waste Compliance Declaration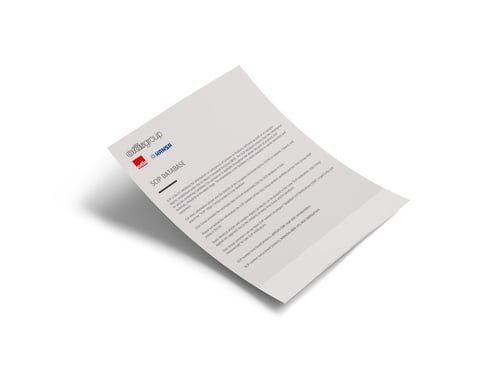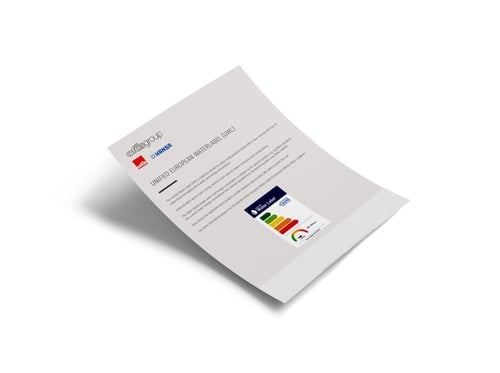 Unified European Waterlabel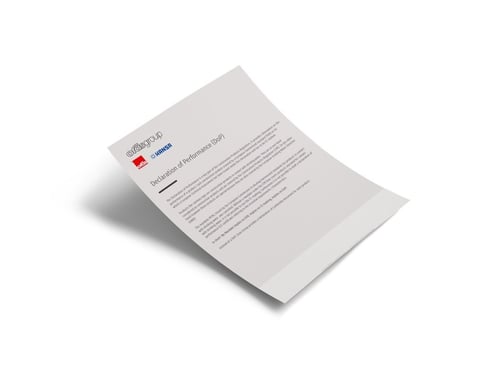 Declaration of Performance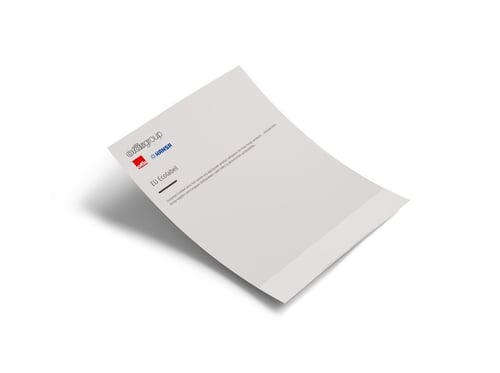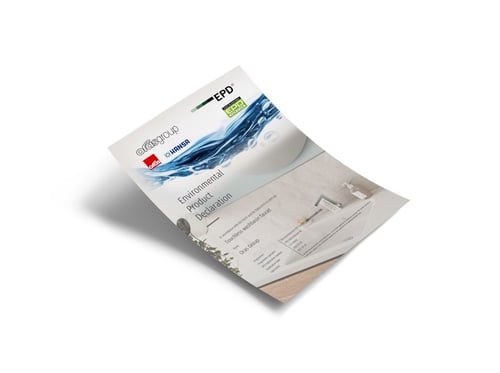 EPD Electronic washbasin faucet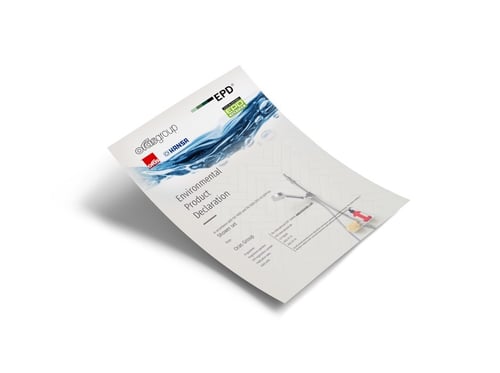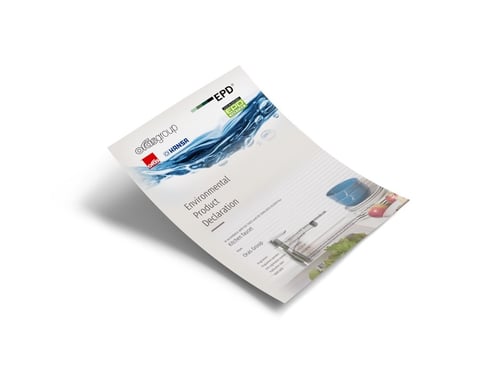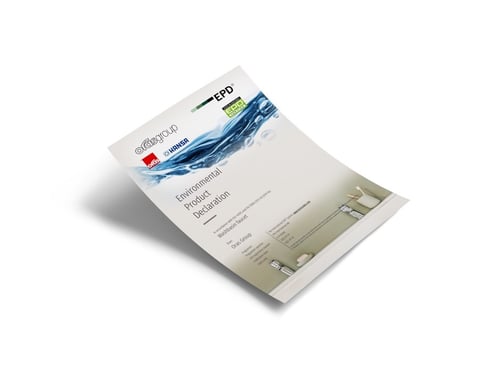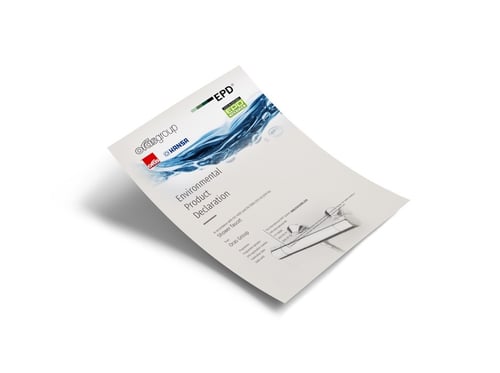 The purpose of the Norwegian Transparency Act, which came into force on July 1, 2022, is for Norwegian companies to work for good working conditions and compliance with human rights in their supply chains.
All companies covered by the Act are required to carry out due diligence assessments and to report on these annually.
Oras Group publishes the report on the due diligence assessments in accordance with the Transparency Act, through our sustainability website.
Formålet med den norske åpenhetsloven som trådte i kraft 1. juli 2022 er at norske selskaper skal å jobbe for gode arbeidsforhold og etterlevelse av menneskerettigheter i sine leverandørkjeder.
Alle virksomheter som omfattes av loven er pålagt å utføre aktsomhetsvurderinger, og å redegjøre for disse årlig.
Oras Group publiserer rapporten om due diligence-vurderingene i henhold til åpenhetsloven på vår nettside om bærekraft.