The Oras Group developed digital hand shower, HANSAACTIVEJET Digital (known also as Oras Hydractiva Digital) continues its success path in international design competitions: the GREEN GOOD DESIGN award is already the 7th prize and nomination for the smart, water- and energy-saving hand shower.
GREEN GOOD DESIGN's goal is to bestow international recognition to those outstanding individuals, companies, organizations, governments, and institutions – together with their products, services, programs, ideas, and concepts – that have forwarded exceptional thinking and inspired greater progress toward a healthier and more sustainable universe.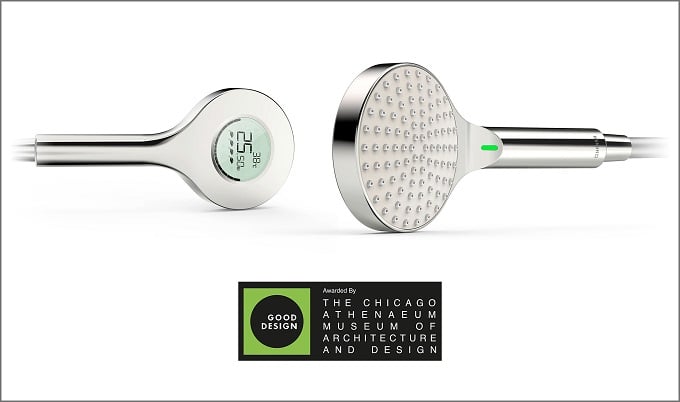 Good Design® is one of the oldest and most prestigious awards programs and was founded in Chicago in 1950 by Edgar Kaufmann, Jr., Eero Saarinen, and Charles and Ray Eames. Each year, The Chicago Athenaeum presents the GOOD DESIGN® Awards Program for the most innovative and cutting-edge industrial, product, and graphic designs produced around the world.
We at Oras Group are proud to receive this nomination and continue the development of products and solutions that enable smarter and more sustainable ways to use and experience water with gratitude.