Kari Lehtinen has been appointed President and CEO of Oras Group, and the appointment will be effective as from January 1, 2019. Oras Group's current CEO, Markus Lengauer, will continue in the role until the end of 2018. According to a mutual agreement and to ensure continuity, Lengauer will assume a new role as a Board member of Oras Group as of January 2019.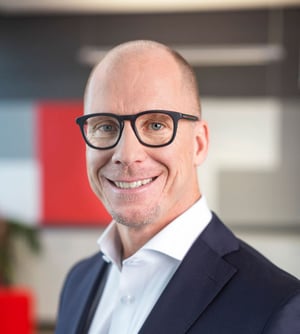 Oras Group Board of Directors has appointed Kari Lehtinen the new President & CEO of Oras Group, and the new position will be effective as from January 1, 2019. Lehtinen has previously worked as the President & CEO of the insulation solution manufacturer Paroc Group and has an extensive international management background in the building industry.
The current President & CEO of Oras Group, Markus Lengauer, will continue in his role until the end of 2018. From January 1, 2019, according to a mutual agreement, Lengauer will assume a new role as a member of the company's Board. Lehtinen will join the Oras Group Executive Committee as Deputy CEO on November 5, 2018, and he will immediately begin working alongside Markus Lengauer to become familiar with the company's operations, personnel, and customers.
"Kari Lehtinen has extensive international experience in the building materials industry and a fresh perspective for the company's future. This combination convinced the Board of Oras Group of Lehtinen's suitability to steer the company in the following years. His duty will be to continue the ongoing work to improve Oras Group's profitability and to build a strategic platform for long-term value creation. We firmly believe that Lehtinen has all the prerequisites to succeed in this position.
I want to thank Markus Lengauer for his time as the CEO of Oras Group. Markus has had a key role in streamlining Oras Group's operative functions and in the extremely important product portfolio consolidation. He has successfully improved the internal dialogue of the Executive Committee, which has had a positive impact on the whole organization. I look forward to continuing our cooperation in the company Board", states Jari Paasikivi, the Chairman of the Oras Group Board of Directors.
"I am really proud and excited to be a part of developing Oras Group's journey and its value proposition for our customers and personnel. Oras Group is a strong family-owned company with over 70 years of industrial entrepreneurship tradition combining family business traditions, international customer relations as well as a strong and respected brands portfolio in addition to a highly dedicated personnel," says Kari Lehtinen.
Additional information:
Jari Paasikivi
Chairman of the Board
Oras Group
Kari Lehtinen
President & CEO, Oras Group
effective 1 Jan 2019
Interview requests:
Noora Zech
Phone +49 175 2601 226
noora.zech@orasgroup.com
Oras Group is a powerful European provider of sanitary fittings: the market leader in the Nordics and a leading company in Continental Europe. The company's mission is to make the use of water easy and sustainable and its vision is to become the European leader of advanced sanitary fittings. Oras Group has two strong brands, Oras and Hansa. The head office of the Group is located in Rauma, Finland, and the Group has four manufacturing sites: Burglengenfeld (Germany), Kralovice (Czech Republic), Olesno (Poland) and Rauma (Finland). Oras Group employs approximately 1400 people in twenty countries. Oras Group is owned by Oras Invest, a family company and an industrial owner.